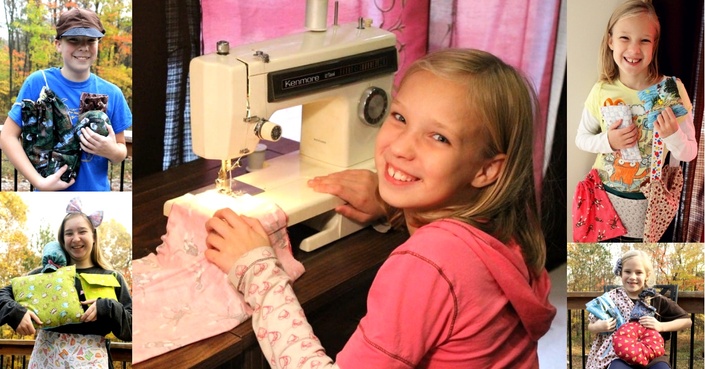 Pixie Projects - "Yearlong Sewing Adventure"
The best way for kids to start a lifelong sewing journey and create projects they will love making for themselves, friends and family.
Want your kids to learn the valuable skill of sewing? Not sure where to start or what to teach? Well...here is the solution!
We are super excited that our Pixie Project Series is now available online. The same great content that moms love on our Kids Sewing DVDs, you can now access online from any computer or mobile device, anytime, anywhere!
In these online classes your child will learn how to make 35 kid-friendly projects from start to finish. Just easily follow Katrina Marie's step-by-step instruction. Nothing is left out! So these videos are perfect for kids and beginners.
Sewing for just one hour each week, designer/teacher Katrina Marie will take your children through their first year of sewing lessons teaching them the skills and the creativity they need to sew for life! So what are you waiting for?
You may know that the average cost of a sewing class is around $25 per lesson, but with our online classes your kids can learn for much less! In fact, with our online classes you'll get 52 weeks of sewing instruction for less than $7 per lesson.

And unlike an in-person sewing class, you can replay our lessons over and over again and use them with multiple kids without having to pay more!
HERE ARE THE PROJECT YOUR KIDS WILL MAKE!
Pixie Candy's Projects

Pixie Mandy's Projects



Pixie Pandy's Projects



Pixie Sandy's Projects


Pixie Tandy's Projects



Pixie Zandy's Projects


Pixie Andy's Projects (for Boys)




That's a Total of 35 Sewing Projects to Make in 1 Year!!!
Courses Included with Purchase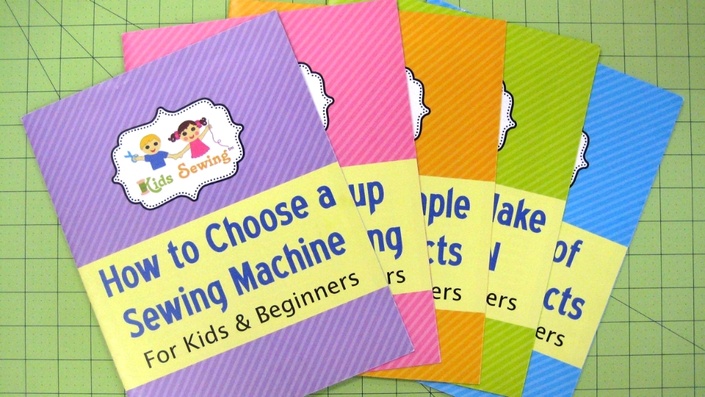 Sewing Made Easy GUIDES
These sewing made easy guides will help you get started on a sewing journey with your kids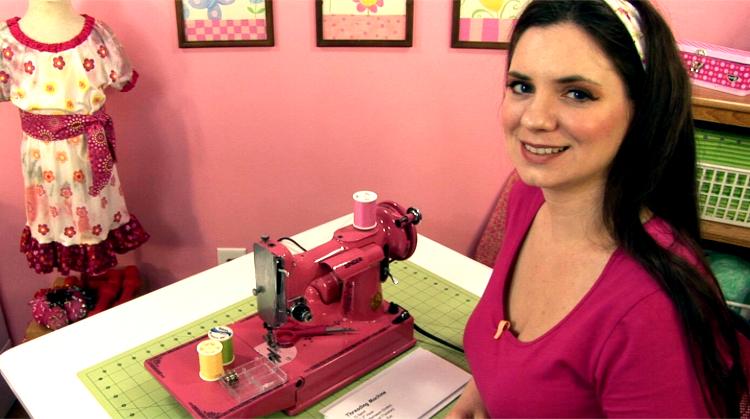 FREE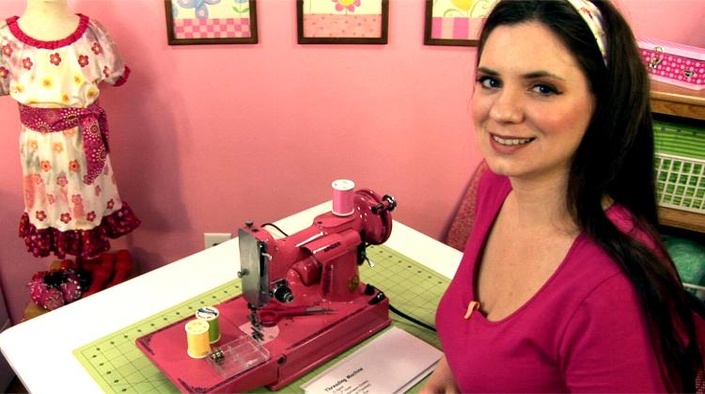 Getting Started Sewing Course
Everything you need to know to get started sewing with your kids.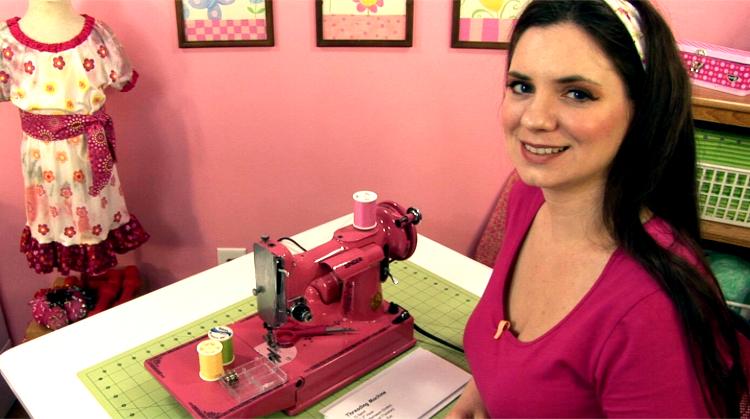 $49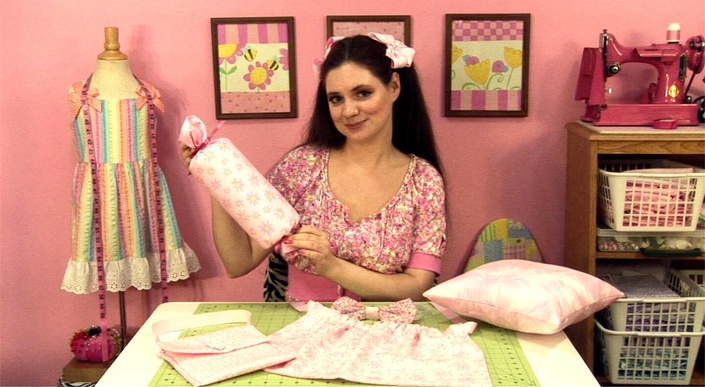 Pixie Candy's Projects
Kids will learn how to make 5 beginning sewing projects in this course.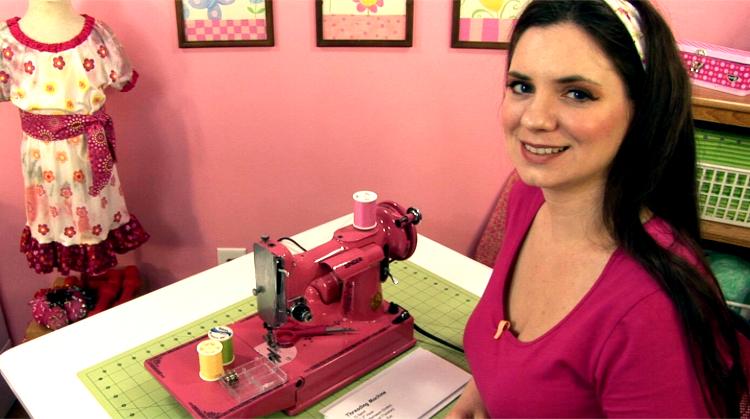 $49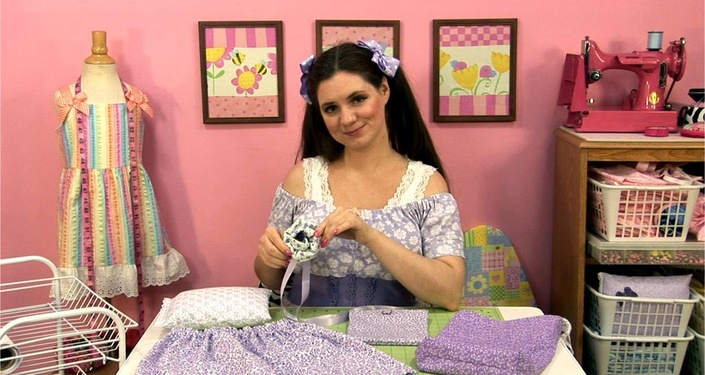 Pixie Mandy's Projects
Kids will learn how to make 5 beginning sewing projects in this course.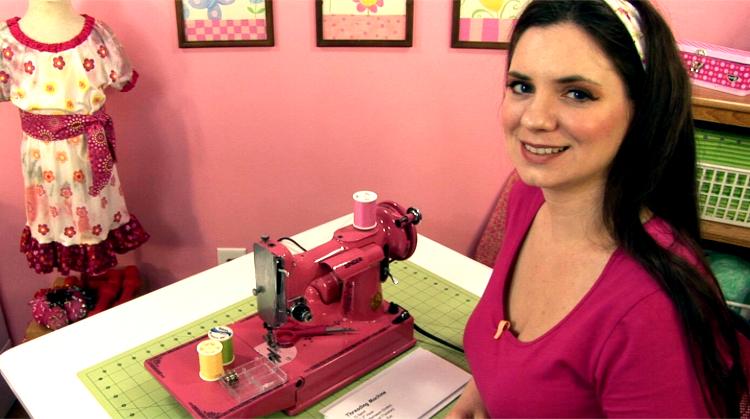 $49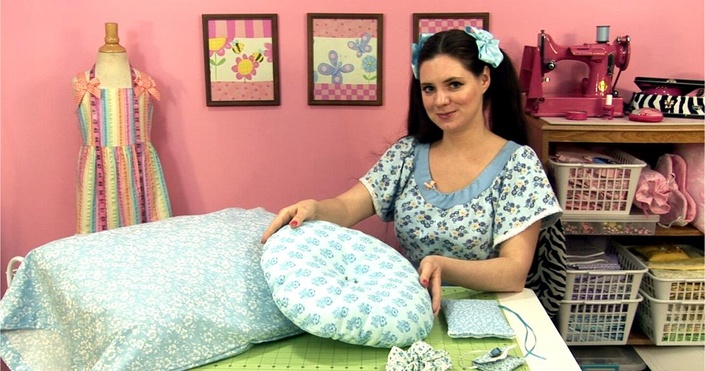 Pixie Pandy's Projects
Kids will learn how to make 5 beginning sewing projects in this course.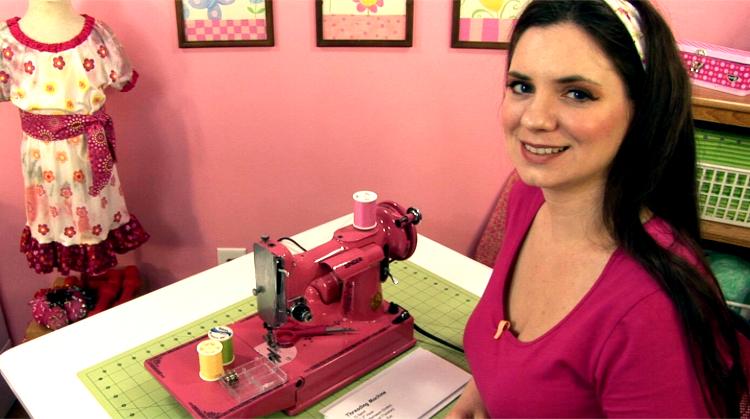 $49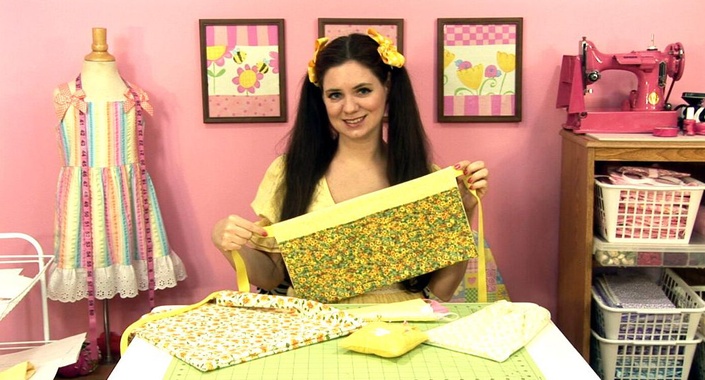 Pixie Sandy's Projects
Kids will learn how to make 5 beginning sewing projects in this course.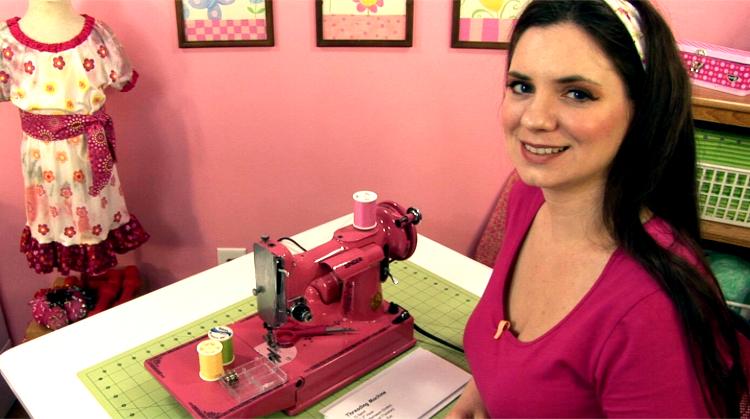 $49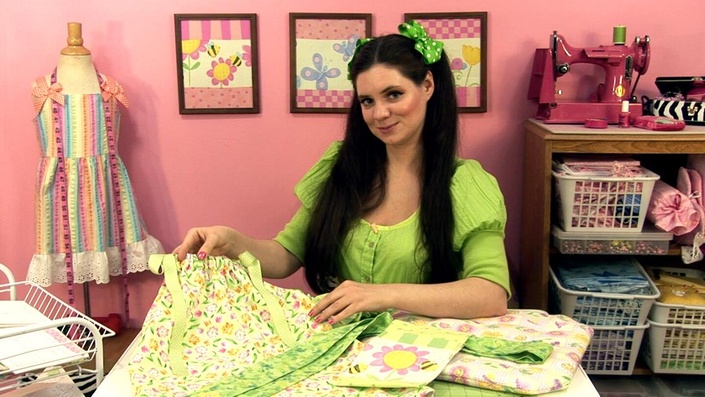 Pixie Tandy's Projects
Kids will learn how to make 5 intermediate sewing projects in this course.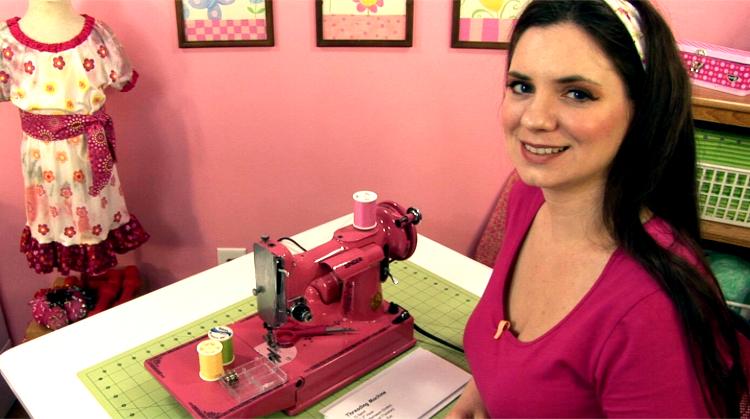 $69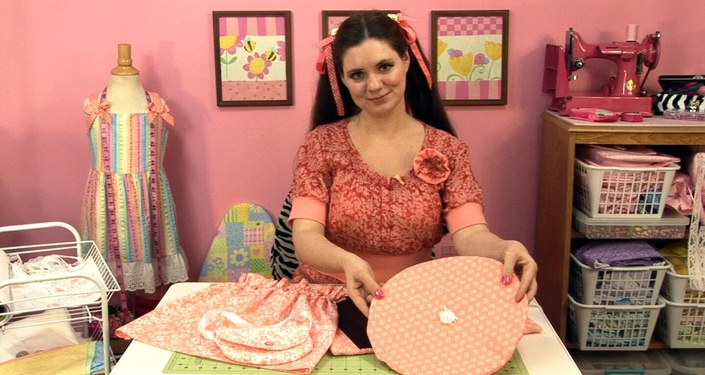 Pixie Zandy's Projects
Kids will learn how to make 5 intermediate sewing projects in this course.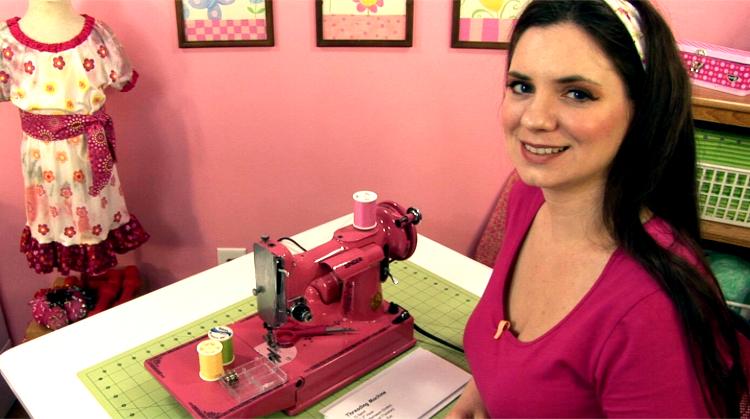 $69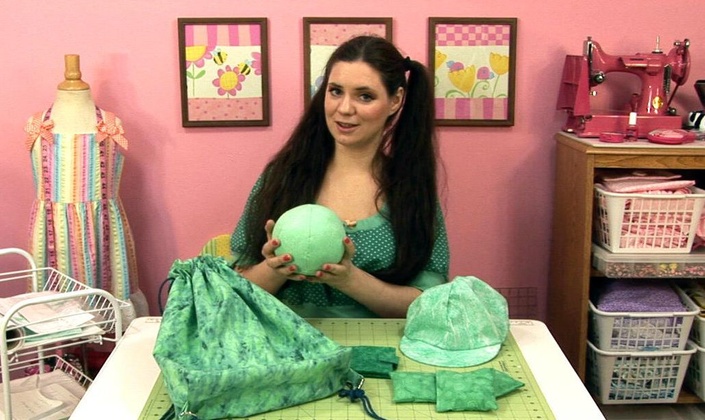 Pixie Andy's Projects
Kids will learn how to make 5 intermediate sewing projects in this course.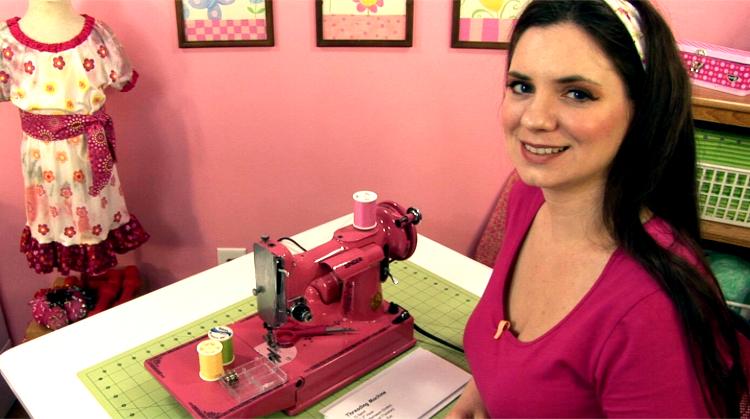 $69
Original Price: $452
MEET YOUR SEWING INSTRUCTOR!
Your Instructor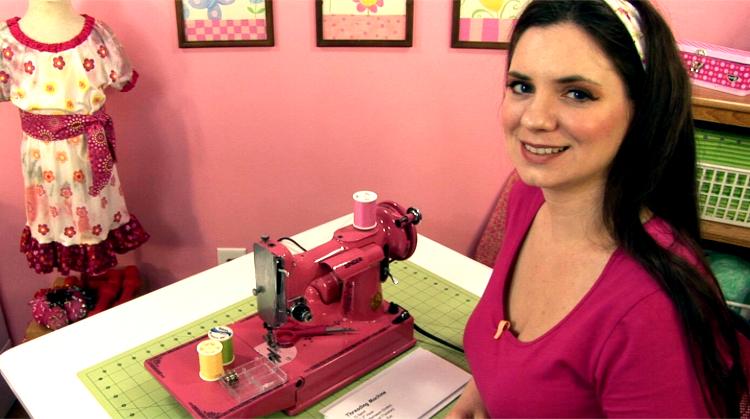 Hi, I'm Katrina Marie and I'll be your sewing instructor here at Kids Sewing. When I was just five years old, I began sketching and creating paper dolls. From there, I began working on doll cutouts, each with a collection of paper clothing that attached to the dolls magnetically. At 10, I created my first line of doll clothing and marketed it at a local craft show. It was so fun to buy the fabrics, create this line of doll clothing and package them I was hooked!

As a teenager, I began making clothes for myself and for my friends, and by the age of 18, I was sewing professionally for alteration shops, a costume shop, a theater, and a dance wear studio. Then, when I was 19, I started my own dress collection, designing historically inspired pieces. For the next 10 the years designed and made thousands of dresses, selling to customers all over the world. You can see my dress website at katrinamariedesigns.com

In 2009, I started working on Kids Sewing DVDs which grew out of my love for sewing and my desire to share and teach children this incredibly valuable art. As both a mother and sewing teacher, it is such a wonderful feeling to share the experience of discovery with a child, watching as something comes to life in their hands, and seeing their faces light up when they finish a project they have worked hard to create. I'd love to have you join me on your sewing journey!
HERE ARE A FEW HAPPY STUDENTS!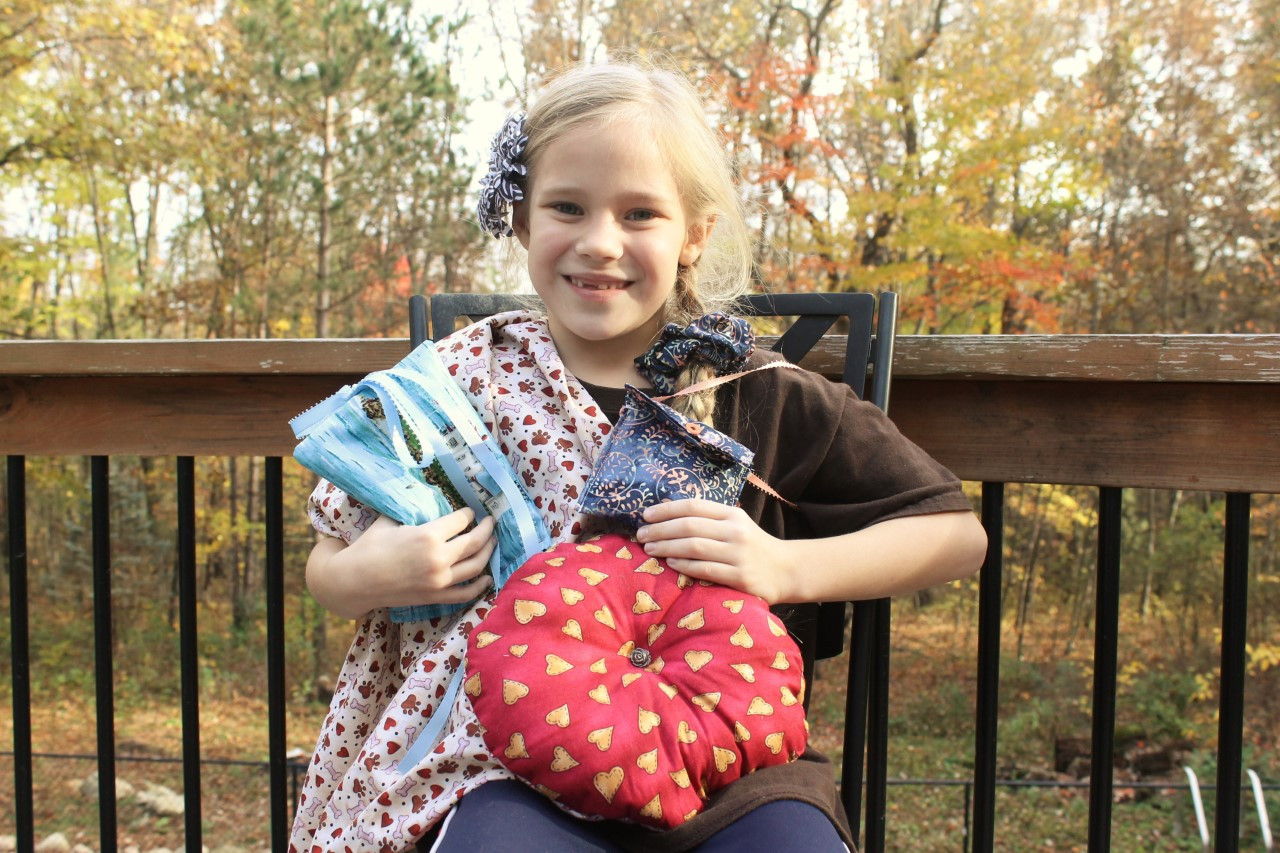 Pandy's Projects
"The potpourri sachet was my favorite project because I liked the smell. I learned how to sew by making these projects. Building the tiny tooth pouch was fun to learn. I have used it as a doll purse already! My favorite part about sewing is building my own things with fabric. I want to keep sewing forever!"
Isabelle (age 7)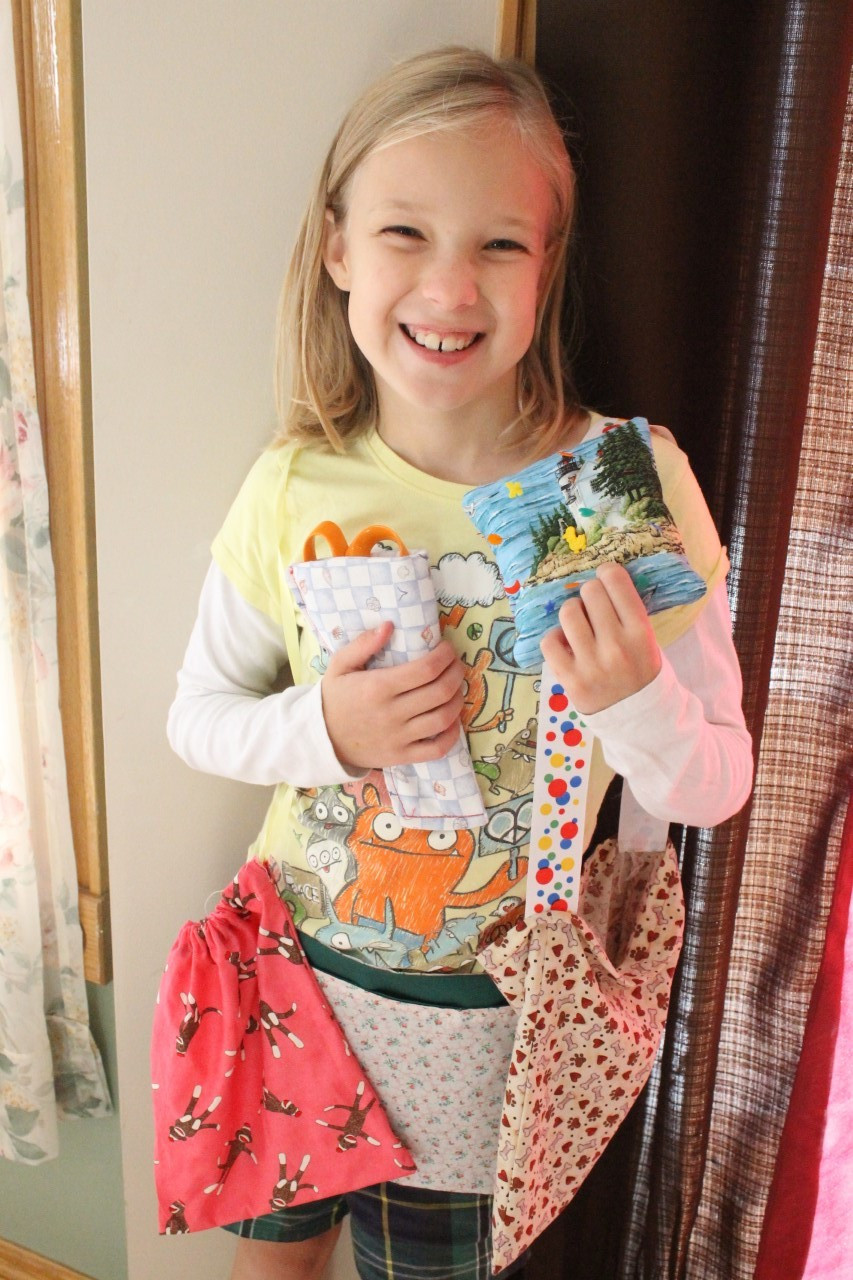 Sandy's Projects
"I really liked sewing these projects! The scissors pouch was fun to make and the pin cushion was my favorite. On the sewing apron I struggled with sewing the straight line to make pockets. Now I know better how to do that! I learned how to pivot, backstitch and use batting in a project. I love sewing so much now that I can't wait to do the rest of the Pixie projects. One of my dreams is to be a really good seamstress!"


Sylvia (Age 9)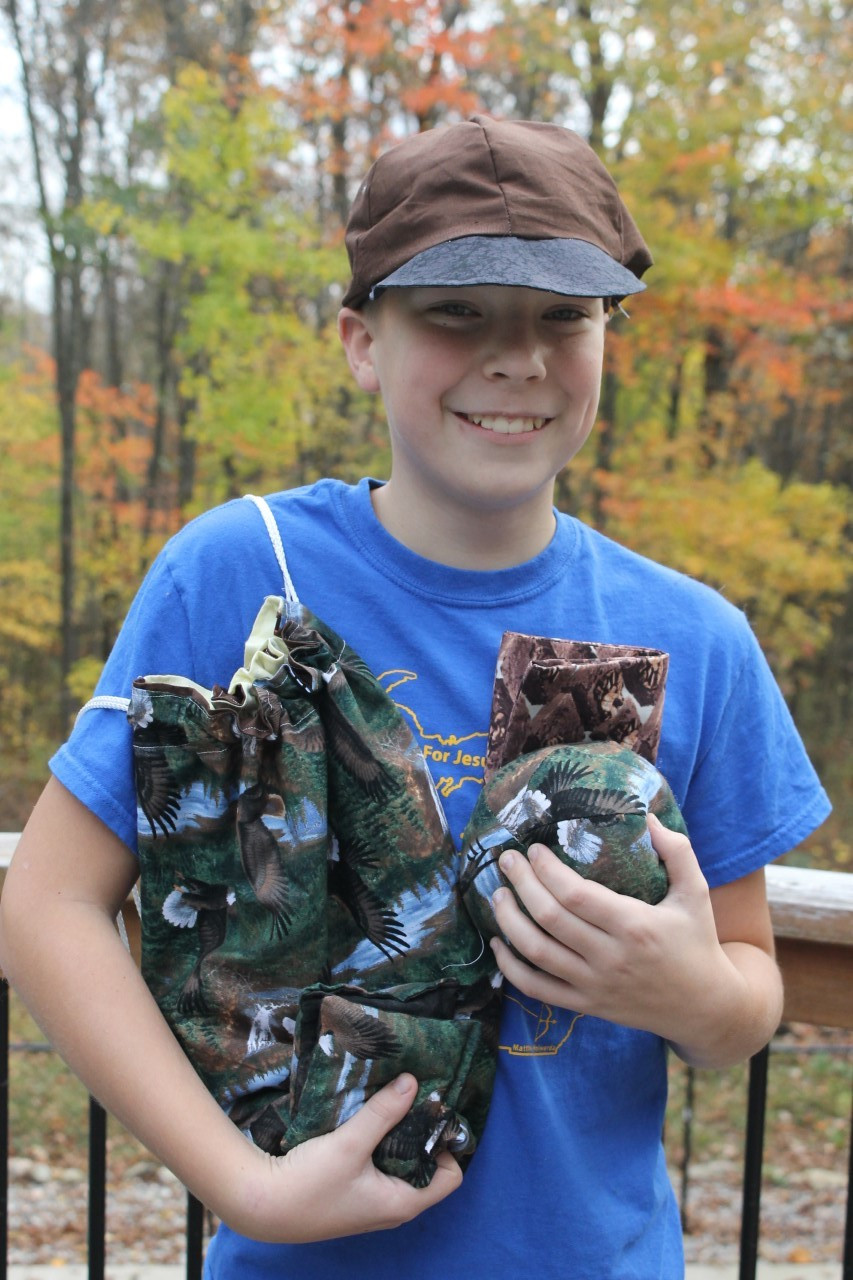 Andy's Projects
"This course was challenging to me, but I liked that. I really liked making the Pixie Andy projects. The bean bags were the most fun to do and use afterwards. I struggled with the hat, but it was a good experience for me. When I first started I was afraid of the sewing machine, but after finishing all the projects I want to sew more things! I am hoping to make more bean bags and share with friends."

Zachary (age 12)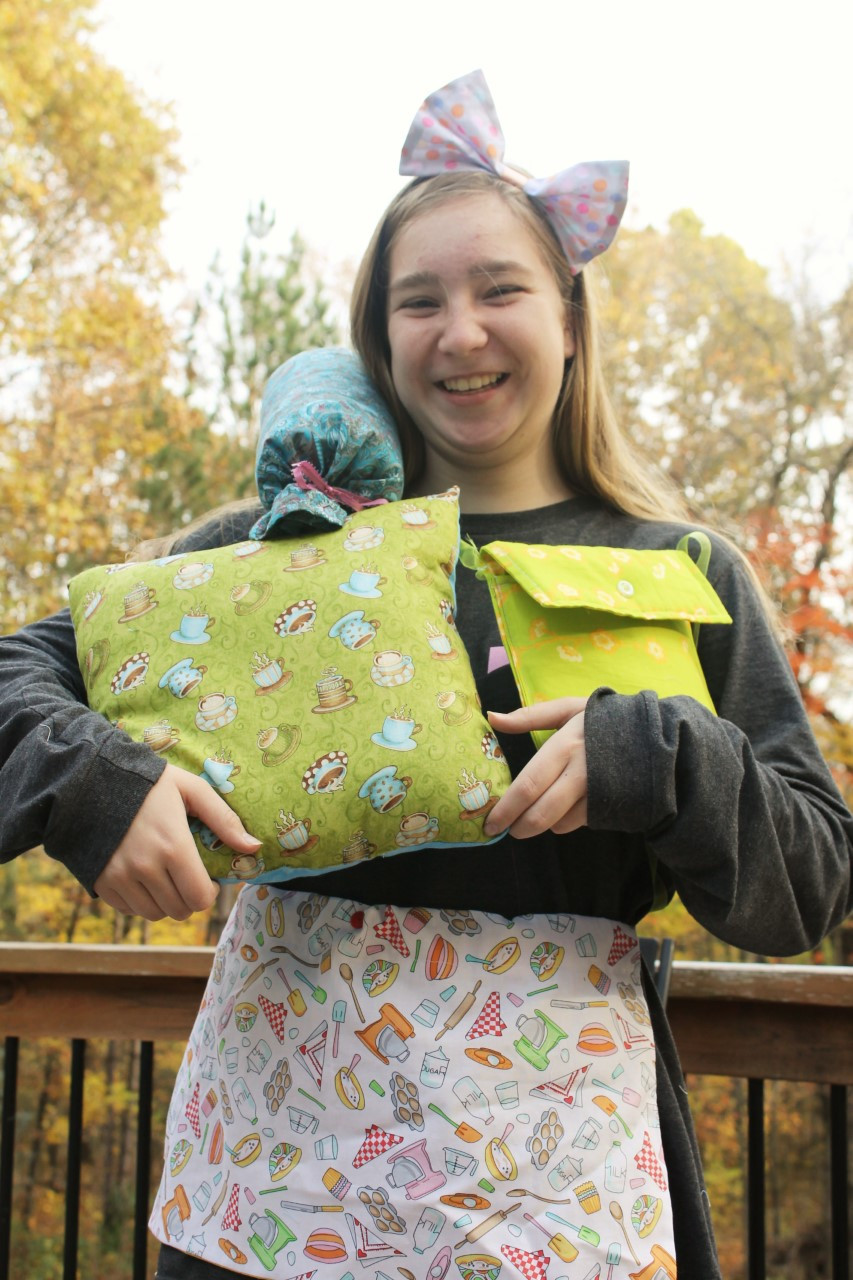 Candy's Projects
"I liked having the step-by-step instructions to follow on these projects. My favorite sewing project was the purse. I liked putting my own touch on each thing and making it personal. I plan on finding more things to sew!"


Alexandra (Age 14)
SEE WHAT HAPPY MOMS HAVE TO SAY!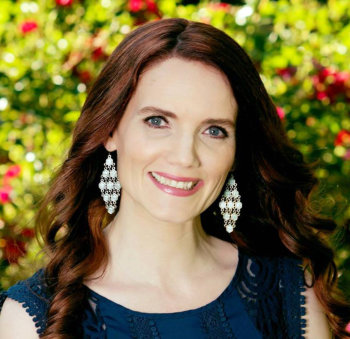 "Katrina Marie's Pixie Projects courses were an excellent way for my young daughters to gain sewing experience and feel accomplished upon completing developmentally appropriate sewing projects. We liked the combination of written and filmed instructions. Highly recommended!"

HeatherRae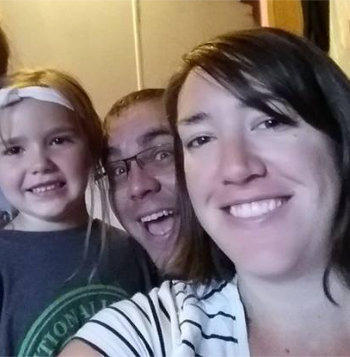 "My daughter, 6, absolutely loved making her own projects. I had tried to teach her before myself and found it incredibly frustrating, but with these easy to follow videos we simply did exactly as instructed and we'd have a complete project without any frustration! I would recommend these for anyone who wants to sew with their children. "

Amber C.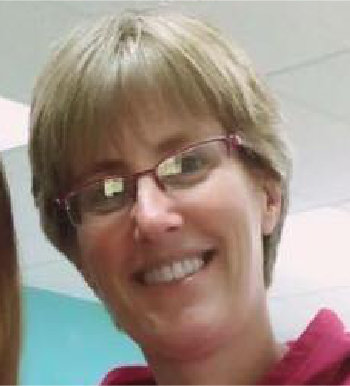 "Shout out to Katrina Marie and her Pixie Project classes! My 10 and 8 year old daughters have been watching the videos and sewing the projects all on their own. They directions are very clear and both girls have done a wonderful job. We highly recommend them."

Buffy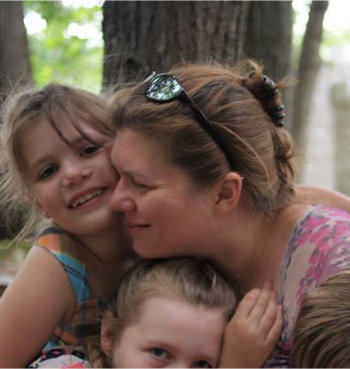 "Thanks so much for the Pixie Project classes! All three of my children (two girls and a boy, ages 6, 9, and 11) have been watching the videos and sewing the projects. The difficulty level is just right for a true beginner - simple enough to complete successfully, but challenging enough to ensure that new skills are learned in each project. All three kids have been very proud of their completed work, which has made these classes a real pleasure for our family."
Sarah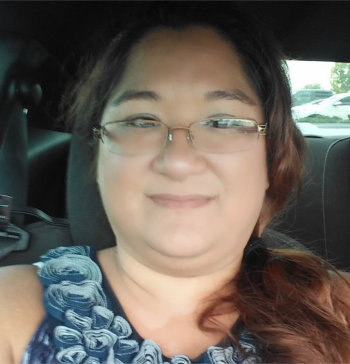 "Thank you Katrina Marie and your Pixie Project classes. Having such a fun and engaging course to share with my 7 yo daughter had been such a blessing. We can't wait to continue our sewing adventures with you. "

Dawn
HAVE QUESTIONS? WE HAVE ANSWERS!

Frequently Asked Questions
What age is this sewing course for?
This beginning sewing course is perfect for kids ages 8 and up, but I have had kids as young as 5 and kids as old as 13 learn to sew with the Pixie Project series.
Do we need a sewing machine for this course?
Yes! We teach how to make all our projects on a sewing machine. So you will need to borrow or buy a machine to complete the projects in this course.
How much will materials cost for this course?
It will depend on the materials needed for each project. Most projects can be made for $2 to $5 though. So, total to make them all may cost $50 to $100.
Does this course include printable patterns?
Actually your kids will learn how to make their own PATTERN TEMPLATES on poster board following my step-by-step video instruction.
When does the course start and finish?
The course starts now and ends depending on when your subscription ends. It is a self-paced course, so you will decide when you start and when you finish.
How long do I have access to the course?
That depends on the package you sign up for. We have 1-year and lifetime options. If you choose 1-year then your subscription will renew once a year. Lifetime is just a one-time payment.
What if I am unhappy with the course?
We would never want you to be unhappy! If you are unsatisfied with your purchase, contact us within 30 days and we will give you a full refund.
ARE YOU READY TO START SEWING?